Donal Collins Hyperinsulinemia Case Study II 20210220
Personalia
KS is a 62 year old lady who currently works as a practice nurse. She used to be a district nurse but her knee pain got too much and she chose a role with less walking/moving in it.
History
She has struggled with obesity for many years and in last 15 years became pescatarian/Vegetarian following nudging by her son to be greener and more healthy. Disappointingly this did not reduce her weight that just has slowly crept up. In recent years her blood pressure started rising and now is one antihypertensive agent.
Presentation
Her waist circumference is 127cm. Her weight is 123kgs with a BMI of 50.
The week before I saw her her HBA1c was 44. Previously was normal.
Triglycerides were 231mg/dl and glucose was 110mg/dl- this gives a TG/glucose index of 5.07 which is suggestive of insulin resistance and fatty liver.
https://www.elsevier.es/en-revista-endocrinologia-nutricion-english-edition--412-articulo-triglycerides-glucose-index-a-useful-S2173509314001846
Diagnostics
And following this we did a "Kraft curve" to measure insulin response to 75g of glucose.
75g Glucose Kraft Curve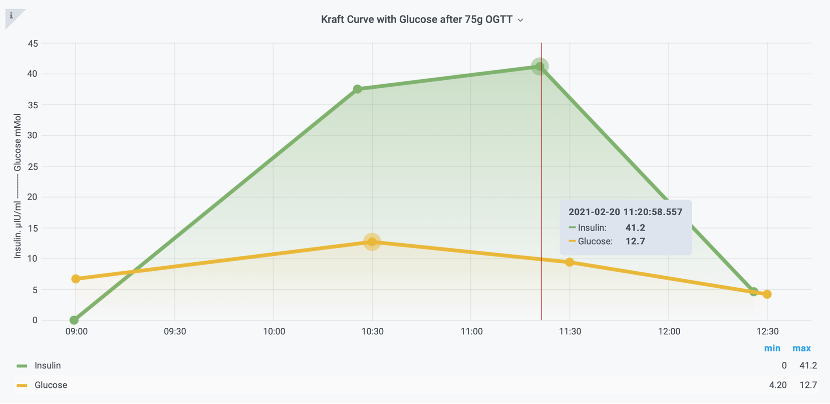 Management
This completely transformed the conversation about root cause of her metabolic problems. She now understands the solution to her problem is reducing insulin levels and improving insulin resistance. She is going to eat a whole food single ingredient diet with a small amount of resistance training. She will attend a 6 week coaching service and repeat this test in 6 weeks.
Metabolic Science Opinion – Gabor Erdosi
After receiving bad dietary advice, the morbidly obese lady developed diabetes.
Eat plant roughage and high quality protein. Initially she could continue a 3-meal regimen, but after normalization of satiety signaling (3-5 weeks), it will be easy to sail into a 2-meal scenario with an at least 14 hours overnight fast.
(Next time try to measure 45 min insulin and 1h glucose. 2h insulin and 3h glucose could complete the total OGTT.)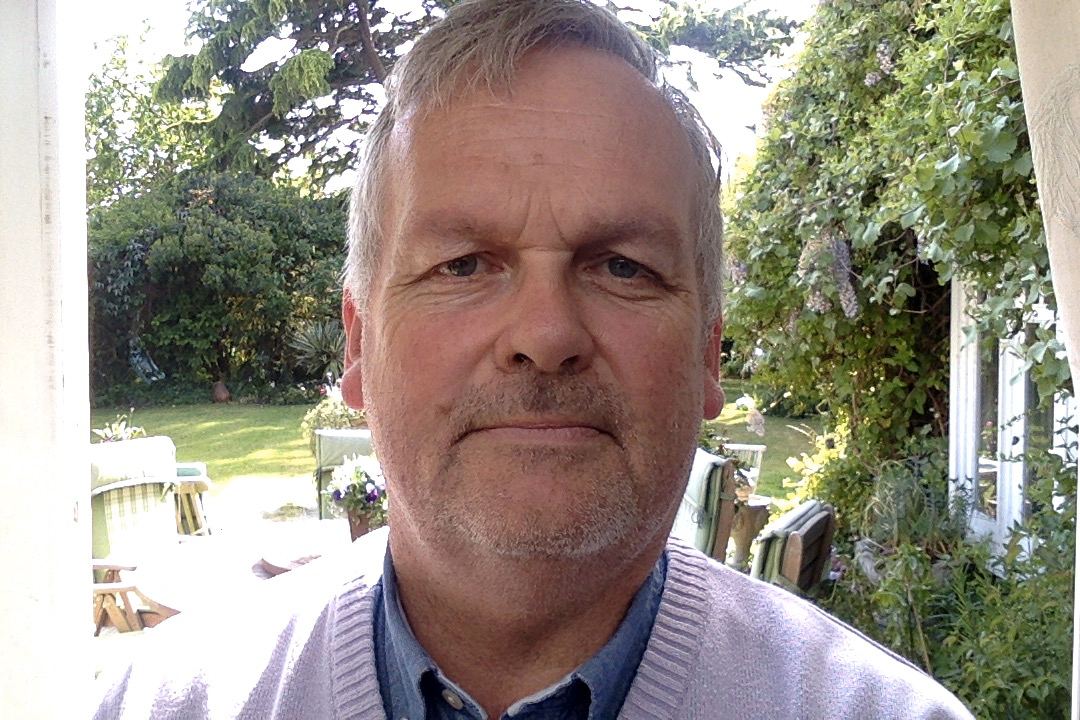 Author
Donal Collins
Wednesday, February 24, 2021
Go Back  →